Take Part
Anyone can join. You are welcome.
Why not join us to sing for sheer pleasure with Calder Valley Voices? We welcome newcomers and old friends on Thursday evenings in the Methodist Church Hall (oposite the co-op) in Hebden Bridge. Map at the bottom of this page. Anyone can come for a taster session on a Thursday evening and the first session is free.
Term Dates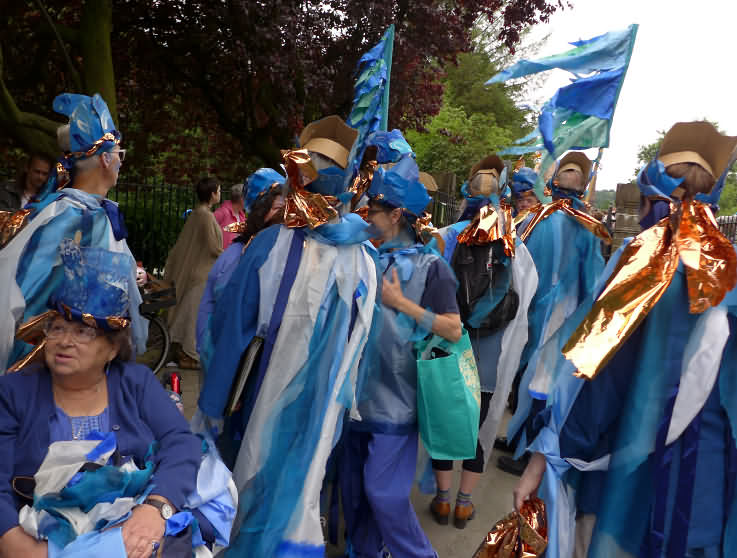 We meet on a Thursday 7.15pm till 9.30pm
Singing sessions run in parallel with local education term dates.
Spring Term 2022 : 6 Jan – 11 Apr
Summer Term 2022: 2 May – 11 Jul
There are no auditions: we believe that everyone can sing. Part of the enjoyment comes from an improved sense of well-being through singing: you can arrive stressed and tired from your hard day, singing can help you feel calmer and breathe better. As a community choir, we sometimes sing at public events but that's the icing on the cake.
Our musical director starts us off with warm-up movement and sound exercises. Soon we're singing in harmony, it's tea break and where did the time go?
Our central aims are to 'learn, practise and perform songs from the world-wide community singing tradition, including songs of peace, freedom, struggle and liberation'. Members also benefit from singing workshops hosted by us or other choirs. It's a great way to meet other singers from around the country!
It works best if new members can join during the first two weeks of the term; that way we start learning new songs together.
There are four rate bands depending on individual annual income:
| Individual Annual Income | <£7k | <£17k | £17k - £35k | >£35k |
| --- | --- | --- | --- | --- |
| Jun 2022 &half; term fees | £12.50 | £16 | £30 | £44 |
| or… Pay for the whole year | £70.50 | £90 | £168 | £246 |
These prices are updated each term. Cheques can be made out to Calder Valley Voices
If you want to know more, come along for a taster session. Email us or call Angela Barrs on 01422 843321 for enquiries. See you soon!
Here we are: